FAQ - High School Senior Portraits
---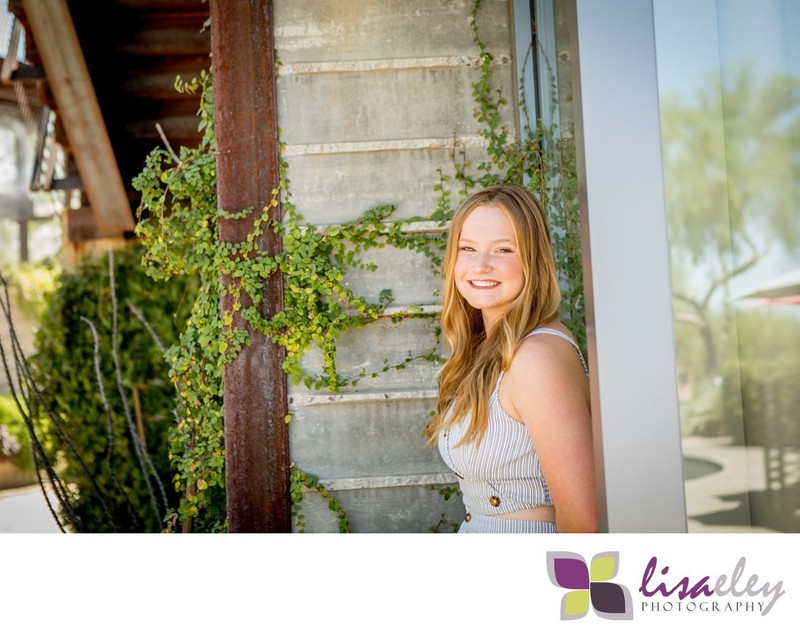 WHEN IS THE BEST TIME TO TAKE SENIOR PHOTOS?
Typically, you want to take your senior graduation photos in the early Fall of your senior year. This allows enough time to get the images you want submitted for the yearbook. Please make sure to check in with your school for photo policies and deadlines. If your school doesn't allow you to submit your own photo for the yearbook, having your session in the Spring is fine as well. Just keep in mind scheduling, as you will want the images for announcements and/or invitations.
HOW DO I PICK A LOCATION FOR MY SENIOR PHOTOS?
Before the session, we'd love to chat with you about the look and feel that you want for your portraits. Whether you are looking for Arizona desert, rustic or urban architecture, or lots of green, we have some amazing locations to offer as suggestions. If you have a particular spot in mind, we are always game for new inspiration!
CAN I BRING MY PARENTS OR A FRIEND?
Yes we love when you have someone along for the fun! We encourage you to bring a parent or friend to your session that will help you relax and might even help with those real smiles!
HOW LONG ARE YOUR SENIOR SESSIONS?
Sessions are typically an hour, which allows for different outfit changes and a variety of looks.
HOW MANY OUTFITS CAN I DO FOR MY SENIOR SESSION?
We suggest 2-3 outfit changes for your session, to show off your style and more about you! We always recommend choosing clothing that you feel confident in. This helps you be more relaxed when in front of the camera.
WHAT SHOULD I BRING TO THE SESSION?
In addition to your outfit changes, we suggest lip gloss and a brush for the ladies. A small mirror is sometimes helpful if you'd like.
WHAT PRODUCTS DO YOU OFFER FOR PARENTS TO HANG ON THEIR WALLS?
Most families love to order the high resolution digital files, to have all of the keepsakes from your session. It's an easy way to create your own announcements or invitations as well. In addition to the digital files, we always suggest ordering your large wall portrait or canvas through our professional photographer's lab. Our printing will be consistent with the true digital images you see as far as colors, tones, and brightness. When displaying a large wall portrait of your senior, this will be the most professional, versus a home or alternative printing company. Prints and canvases will be mailed right to your door!
WHAT IS MY ONLINE SENIOR GALLERY LIKE?
I will email you and let you know when your personal gallery is ready. Senior images are usually ready to view a week after your graduation session. Feel free to share the password with friends and family, as they may order directly from the gallery as well. You will see around 50 edited images from your session. The gallery is online for two weeks for viewing and ordering.
WILL I GET THE COPYRIGHTS TO MY IMAGES?
If you purchase the digital files, you will have full copyright permission. This allows you to reproduce the images as you please. It's a great way to make your graduation announcements and invitations.
CAN I SHARE MY IMAGES ON SOCIAL MEDIA?
We love when you share your senior photos! Another reason so many people chose the digital images is so you can post away! If anyone asks, don't be shy to let them know who took your gorgeous photos :)