FAQ - Newborn Sessions and Baby's First Year
---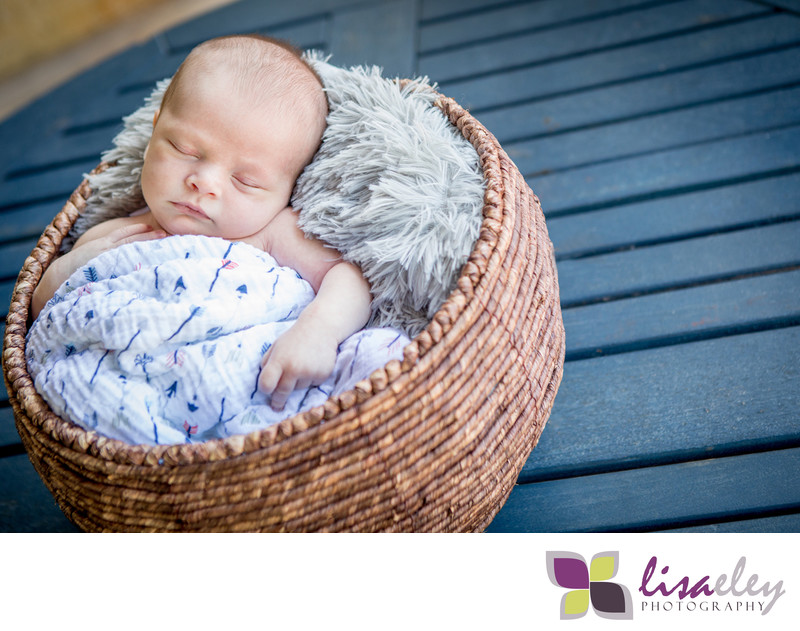 DO YOU OFFER BABY PHOTO PACKAGES OR DISCOUNTS?
Our Baby's First Year Collection is a great way to capture your baby throughout the entire first year of their life. We love photographing the different milestones and watching your baby boy or girl grow! We recommend documenting any or all of the milestones which include: maternity, newborn, three, six, nine and twelve months, with a fun cake smash for their first birthday session!
We offer a discounted Baby's First Year Package if you include a minimum of three sessions within the first year. The session fees are discounted to $100 per session, from our regular price of $150 (over 30% in savings!). Also, the digital files of each session are discounted to $275 ($325 regular price).
AT WHAT AGE DO YOU RECOMMEND THE NEWBORN SESSION?
We recommend photographing your newborn within the first two weeks of life, as they grow so quickly! Capturing your infant between 7 and 10 days is what we would usually advise.


CAN I BOOK MY NEWBORN PHOTOGRAPHY SESSION IN ADVANCE?
Booking your newborn session in advance is a great way to make sure we have a date available. We always like to put a tentative date on the calendar in advance. If baby arrives early or late, we always can move it around as needed.
HOW SHOULD I BE PREPARED FOR THE NEWBORN PHOTO SESSION?
Please feed baby right before the session. Even if it means waking your newborn, we want them to have a full belly at the beginning of the session. It is important to get them down to the diaper, without any other clothes on, prior to feeding. That way we aren't stirring them when they are peacefully asleep. We also recommend having a pacifier handy for the session, to help with baby relaxing their head. For indoor shoots, the room should be about 75 degrees, which helps with those gorgeous diaper shots!
DO YOU OFFER IN-HOME NEWBORN PHOTOGRAPHY SESSIONS?
In-home sessions are our favorite for newborn sessions! We can achieve a combination of studio and lifestyle photography, by finding great natural light within your home. Car seats, and feeding times make traveling to a studio difficult on baby, so we prefer to come to you. We set up near natural light in your home for the best lighting, and can discuss time of day when booking your session.
IS THERE A TRAVEL FEE TO COME TO OUR HOME FOR A NEWBORN SESSION?
Sessions within the Phoenix Valley do not have a travel fee. We charge $0.50 per mile for sessions outside of Phoenix.
HOW LONG ARE NEWBORN SESSIONS?
Typically, newborn sessions are about an hour, which allows enough time to include one or both parents in some intimate shots with baby. We understand that the baby makes the schedule at first, so we always allow for enough time to capture the shots that we need. We also send out helpful tips and recommendations, prior to the session, to make our sessions go as smoothly as possible.
CAN WE INCLUDE PARENTS AND SIBLINGS IN THE PHOTOGRAPHS?
We love including parents and siblings in some of the photos and love to encourage that. Most of the session is focused on newborn photography, but it's important to use your hands and show lots of love in your session! Sessions can include up to 5 people, but again, the majority is focused on baby.
WHAT DO YOU RECOMMEND FOR CLOTHING FOR NEWBORN PHOTOS?
Diaper shots and naked baby are some of our client's favorite images. We always have lots of fun blankets, swaddles, bow ties, hats, and headbands, so we like to keep the outfits to a minimal. The less dressing, the happier the baby. If you have a special outfit in mind, we can always include it towards the end of the session.
DO YOU PROVIDE THE PROPS?
Yes, we have lots of baskets, blankets, swaddles, wraps, bow ties, hats, headbands and more. We love to include items you have as well, if you have anything special for baby. Lots of our families even have us take a peek in the nursery for anything that catches our eye!
CAN YOU COME TO THE HOSPITAL FOR A SESSION?
Hospital sessions are available, and often depend on our calendar. Please contact us for specifics on this service.
I FORGOT TO GET ON THE CALENDAR AND BABY HAS ARRIVED! CAN I STILL SCHEDULE?
We are happy to photograph baby even after the 10 days. Please inform us of how old baby is so we can bring the proper sized baskets and props.
DO YOU PROVIDE BIRTH ANNOUNCEMENTS?
Custom-designed birth announcements are available upon request. We offer different sizes and styles, and can create a design that interests you. Digital files with copyrights are also available for purchase for anyone who likes to create their own.
DO YOU OFFER CAKE SMASH SESSIONS?
Absolutely! It's exciting to watch your child grow throughout the year, and capture those moments of getting into their first cake! We encourage doing this at the end of the session, so we get some artistic one-year birthday shots first. Then, bring on the messy cake! It's fun to include mom and dad in those as well!
WHAT DO YOU RECOMMEND FOR ATTIRE FOR CAKE SMASH SESSIONS?
Tutus, beads, headbands, suspenders, and bow ties are adorable for this session. Simple is best, but custom shirts are always fun too!
CAN I EXTEND MY BABY PACKAGE PAST THE FIRST YEAR?
Absolutely! We strive to build long-term relationships with the families we shoot. Most clients love to continue the Baby's First Year Package to capture the next important milestones. To start, we would definitely recommend additional sessions at 18 and 24 months.